OPM Info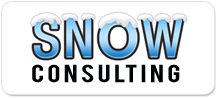 Snow Consulting
Roger Snow, backed by a team of industry pros, has been launching and growing affiliate programs through Snow Consulting since 1999. We connect and build relationships, helping publishers and web enthusiasts of all kinds to monetize their sites and grow their business. We manage programs in many popular verticals: fashion, pets, automotive, sports, financial, health and beauty, education, lifestyle, and more. For a full list of managed programs, visit Snow-Consulting.com. For more information about our affiliate program management, call 623-703-7460.
View list of clients here: http://www.snow-consulting.com/clients.html
Connect
Programs
Learn more about these programs, including how to join them, by clicking on the logos.