OPM Info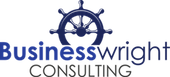 Businesswright Consulting
Avoid the rough seas. Tell your affiliate management worries to walk the plank. Put the wind in your "sales" when you bring us on board. It's anchors aweigh with a quaff of Southern hospitality.
Specialties: affiliate program management, trademark / brand bidding compliance monitoring, improving affiliate program efficiency, coupon policy development
Connect
Programs
Learn more about these programs, including how to join them, by clicking on the logos.