OPM Info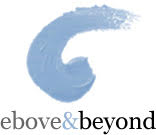 ebove & beyond
ebove & beyond is the proud recipient of the Affiliate Summit 2017 Pinnacle Award for OPM/Agency of the Year. ebove and beyond has helped a wide variety of satisfied retail merchants successfully grow their online businesses since 2003. ebove and beyond offers over 15 years of marketing experience in each and every team member and treats each client as our only client. We're boutique by design and our size allows us to really collaborate with our clients every day to deliver personalized attention, strategy and results in their new or existing affiliate programs.
With over 75 years of combined experience including such key roles as Director of Ecommerce and VP of Marketing, and in-house leadership roles at Amazon and Internet Retailer Top 500 merchants, what you get from ebove and beyond is a partner who understands ecommerce from top to bottom. We specialize in affiliate marketing but are experienced in all aspects of online marketing at the highest level. This allows us to craft holistic programs that carefully consider our place in your marketing mix for maximum impact. At ebove and beyond, we've all had experience on the client side so we understand your challenges and expectations and know how to add real value via our partnership. As you can imagine, our unparalleled depth of experience in the industry has enabled us to build very strong, long-term relationships with our clients and our affiliate partners. Our affiliate programs are thoughtfully crafted and optimized, creative, fraud free, ethically managed, and revenue driving, always with an eye on your bottom line. Ebove and beyond is a trusted partner with a roster of impressive references to share at your request. For a closer look, visit www.eboveandbeyond.com. We'd love to chat so give Jen Myers Ward a call at 954-778-0047.
Connect
Programs
Learn more about these programs, including how to join them, by clicking on the logos.